If you have a knack for communicating, you have great interpersonal skills, you're organized, and you have a lot of drive, a job in sales might be just the right option for you.
While it's one of the most in-demand positioned, sales remains one of the least filled jobs. That's good news for you, as the amount of openings in this sector are plentiful.
If you're looking to start a rewarding career that will give you the opportunity to meet new people, that offers great flexibility and allows you to set your own schedule, and where the more effort you put into your performance, the more income you'll be able to make, a job in sales may be the right fit for you.
If your interests are piqued and you do want to explore a job in this sector, yet you have little to no experience, you may be wondering, "How can I land a job in sales?" Well, you've come to the right place! Below, you'll find some handy tips that will teach you how to get a sales job in 2022.
How to Get a Sales Job in 2022
With the following tips, you'll learn how to land your first job – one that could potentially turn into a satisfying and fruitful career – in the sales industry.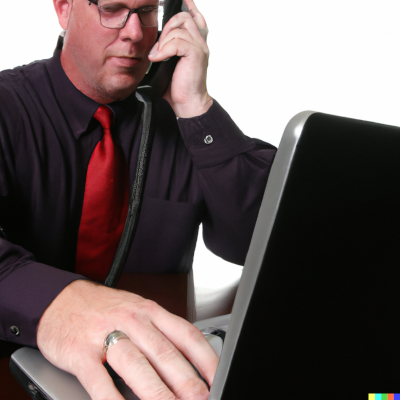 Establish Your Career Goals
Just like anything else that you want to achieve in life, if you want to get a job in sales, you really need to set goals. If you don't have goals, your chances of finding the success you desire will be slim to none.
When setting your goals, first, decide what it is that you hope to achieve in a career in sales. For instance, let's say you want to start your very own business in the future, and that you want to have access to have enough income at your disposal that you can invest in the startups of other fresh entrepreneurs, well, you might want to look for a position that will allow you to grow your leadership skills and buildup your perspicuity in business as your first sales job.
Having a certain amount of clarity in terms of where you hope to be in life when you are ready to retire is important, too, as this will help making smaller choices in between now and then all the more easier. With that said, it's a good idea to ask yourself the following:
Where do I want to be in the next 5 years?
Where do I want to be in the next 10 years?
Where do I want to be in the next 30 years?
Where do I hope to be when I am ready to retire?
Once you've asked yourself these – and similar – questions, and you have a pretty good idea about your answers, you can then start thinking about how you'll propel that plan.
Look for a Company that Will Help You Achieve Your Goals
While it's true that the job openings in the sales sector are plenty, that doesn't mean that every job is going to be the right fit for you. While selling products and/or services is the basic foundation of all sales jobs, other objectives vary widely, and these objectives are largely based on each individual company; for instance, a company's philosophies, what a company is trying to achieve, (their mission), and yes, the products and/or services that the company is, well, selling.
With that said, when you're starting out in sales, you're going to want to find a company that aligns with you.
If you're looking for more than a "filler" job, but rather, you're seeking to start a career in sales, finding the right company is essential. The company you join forces with will have a direct impact on the trajectory of your career.
To illustrate, while it might be tempting to take a job with an organization that pays an impressive base salary, as well as great commissions, and even an attractive benefits package, if the higher-ups are a bunch of jerks, the products and/or services they want you to sell are crummy, or your commute is going to be insane, chances are you're going to end up being miserable.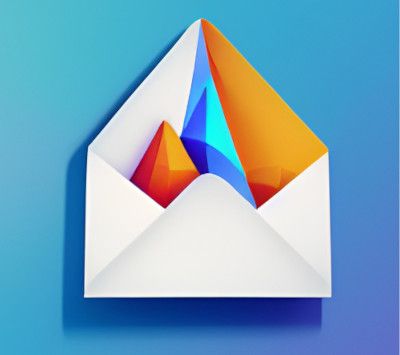 Apply for the Job
Once you've determined what you want to do, what kind of companies you'd like to work for, and where it is that you see yourself in the future, it's time to start applying for jobs. In order to do this, you're going to need the following:
An awesome resume. A resume is how you present yourself to your prospective (and hopefully future) employers, so you want to make sure that it's awesome. In other words, a resume is much more than just a piece of paper; it's a chance to make a first impression. If your resume-writing skills are shoddy, consider seeking support and guidance, or even hiring someone to assist you.
Market, market, market. Spread the word that you're available. Once you have an awesome resume, you're going to want to start sharing it. Apply for job postings with companies that appeal to your interests and goals, let anyone you know who may be able to help you land a job in sales with a great company, and consider letting your social media followers know that you're looking for a job. You want to get the word out that you're looking for a sales job, and in order to do that, you really need to market.
Get the interview. Secure – and ace – the interview. After you've shared your resume with companies you're interested in working with, reach out to confirm that it was, in fact, received, and to check on the status of your resume. You could even be forthright and ask about scheduling an interview. Make sure that you take the time to prepare for interviews ahead of time; dress the part, know your stuff, eat a good meal, and make sure you're well-rested and aren't distracted.
Follow-up. Don't just wait to hear back after an interview; make sure you follow-up – and follow-up until you receive a definitive "yes" or "no"! While you don't want to be obnoxious and overbearing, you also don't want to be complacent. Be forward and asset yourself. Doing so will let companies know that you're serious about the job.