Your LinkedIn outreach efforts consist of two components: identifying leads on the platform and reaching out to them. LinkedIn has the tooling for both parts of the equation, with InMail and Messages as the main options for contacting leads.
So, to clear up any confusion, let's look at LinkedIn InMail vs. Messages in more detail, so you choose the most effective option!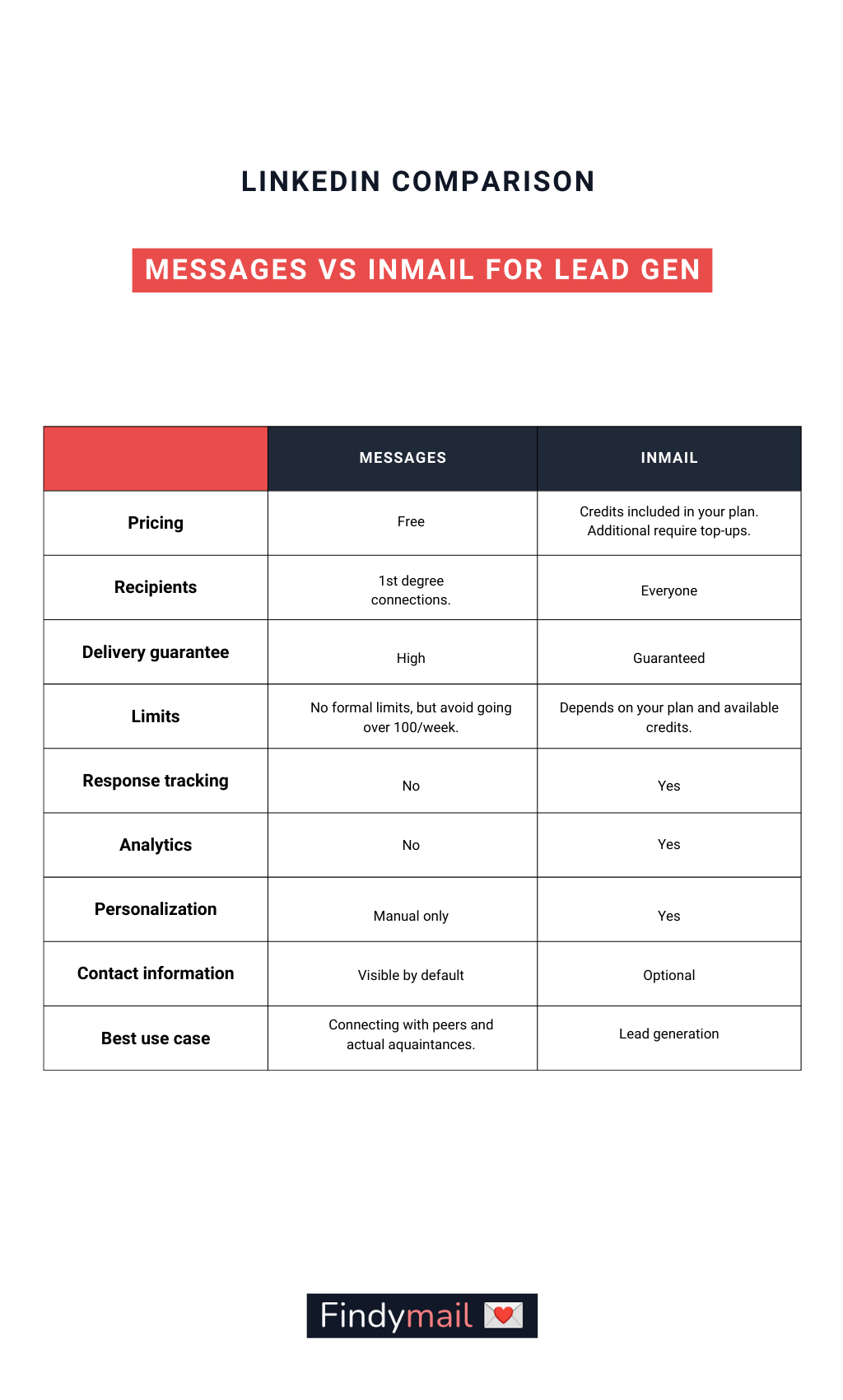 1. What Are LinkedIn Messages & How Do They Work?

LinkedIn Messages is LinkedIn's simplest form of communication and, as such, is available to all users, even those with free accounts. Messages allow you to get and stay in touch with other users on the platform.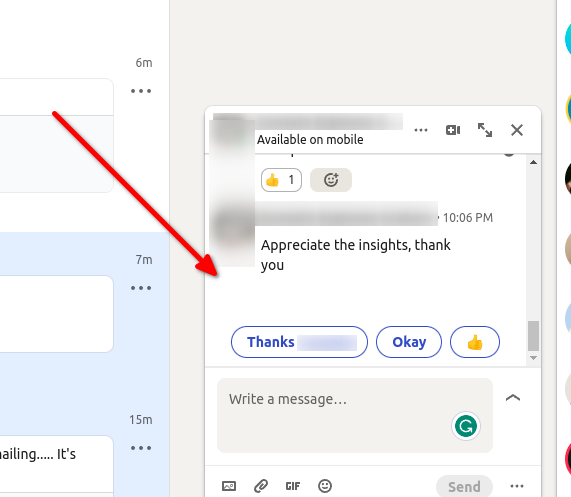 Despite this advantage, the tool does have a significant limitation, though.
You can only use it to send messages to people you're connected with on the platform. In other words, when you'd like to send a message, you and the recipient should be 1st-degree connections. If you're not, you'll first need the recipient to accept your connection request.
This is the most genuine way of contacting someone on Linkedin, since they won't necessarily expect a pitch slap coming from you. This can result in higher response rate than anything "sponsored" by Linkedin.
2. What Is LinkedIn InMail & When Should You Use It?

In contrast to Messages, LinkedIn InMail allows you to send messages to LinkedIn users with whom you're both connected and not connected. So, when using this tool, you can send messages to 1st-degree, 2nd-degree, and 3rd-degree connections or Sales Navigator leads.
However, there are some things you'll have to keep in mind when using InMail to message leads:
Firstly, unlike Messages, InMails are a paid tool. You'll need to subscribe to one of LinkedIn's premium plans (either Linkedin Premium or Sales Navigator).
Once you've subscribed, you'll only get a specific allocation of InMail credits every month. How much you'll get depends on the plan but varies between 5 and 150 credits per month. Remember, though, that you can get more credits based on LinkedIn's InMail policy.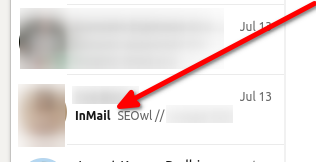 Inmails show up labeled as such in your Linkedin conversations. As inmails are mainly used for sales prospecting, people can have their guard up and are more likely to ignore your message if they don't like getting pitched, unlike a more genuine conversation.
Inmails are also sent by email by Linkedin. Unfortunately, the email is sent to the email used on the Linkedin account, which is often outdated and not necessarily looked at by the person, contrary to their current business email address.
Finally, another significant difference between Messages and InMail is that users can opt-out of receiving any InMails. Conversely, users can't opt out of regular Messages, which means your 1st-degree connections will always receive messages from you.

If you're using LinkedIn to fill up your sales pipeline with prospects, be mindful of the difference because the policy could impact your ability to reach people on LinkedIn.
Getting InMails credits back
Linkedin recently changed their policy and you can actually get some of your inmails credits back when people reply to you.
Every InMail message that is accepted/declined or responded to directly within 90 days of it being sent is credited back. A pending InMail message isn't counted as either accepted or declined. Source
That means that if you're good at getting replies in your outreach, you will be able to get inmails credits back and send more of them. So time to show off your best copy and targeting!
3. LinkedIn InMail vs. Messages: What's the Difference?

Now that you have a broad idea of what Messages and InMail can offer you, which option should you use for your lead generation efforts?
The difference between InMails and Messages is that you can send InMails to everyone, whereas Messages are limited to your 1st degree connections.
At first glance, you might think that InMail is far better because it allows you to send messages to almost anyone on LinkedIn. It appears to give you direct access to far more leads and opportunities.
However, as mentioned earlier, you'll need to subscribe to a premium plan. And considering how many InMail credits you'll get with your subscription, it might not be worth it. Also, despite having a premium subscription and InMail credits, there are still no guarantees that you'll be able to reach your target audience and get responses from them.
When doing cold outreach, we recommend using every channel available at your disposal to get in touch with your prospects. That means sending them emails, Linkedin messages and InMails. It's not inmails or messages, it's inmails and messages!
I would actually follow that priority:
If you can find a valid business email: send an email
If you cannot find an email but are connected to the prospect on Linkedin, reach out to them through messages
If you don't have an email and are not connected, send them an InMail (assuming they didn't opt out, in which case... good luck!)
Because they're labeled as "salesy", InMails can have lower response rates than other channels but as they're delivered by Linkedin, you are at least likely to have a good open rate.
As always, there is no clear cut answer. You should test what get you the most responses based on your prospects and your target audience by testing it.
The Simplest Alternative to LinkedIn InMail and Messages

Unfortunately, while both InMail and Messages are effective, they have some serious limitations.
Luckily, there is a solution to this problem – emails. Wait, hear us out! LinkedIn is an excellent source of leads, but email is the most reliable option for actually contacting them.
You just have to boost it with a LinkedIn scraping tool like Findymail to get the correct, up to date email address every time!
The advantages of email vs. LinkedIn's messaging options are innumerable, but include:
Price. You already have email, so using it to reach leads will likely be free (or come at no extra cost). Conversely, InMail is a paid tool that requires a subscription to one of LinkedIn's premium plans. Sure, you could use LinkedIn Messages, but you won't be able to reach just anyone.
Fewer limitations. With email, you can message anyone you'd like, and you won't have a specific allocation of email messages per month (especially if your inbox is warmed up). LinkedIn's tools come with limits, so you might face obstacles just to reach out to leads. LinkedIn also limits the number of searches you can do, invites, and more.
Robust analytics. Email analytics beats LinkedIn InMail every single time. You can learn what does(n't) work and make data-driven outreach decisions. With LinkedIn's InMail, you'll get some data and insights, but it's a paid feature.
Segmentation. A large part of the success of your outreach efforts is that you send the right message to the right people at the right time. Fortunately, with email, you can segment your audience based on their needs and expectations, which allows you to send appropriate messaging to the right people. This isn't an option with just InMail unless you're careful about compiling your Sales Navigator lead lists.
Finally, email allows you to integrate your inbox with other add-ons. For example, you could export your Sales Navigator lead lists as a .CSV to get and verify their email addresses with Findymail.


See the little <3 in the corner? Findymail integrates with Sales Navigator to make it super easy to export leads!
Heck, you don't even have to leave LinkedIn to get the ideal lead's email address! You just need the Chrome extension.

Navigate to their profile, click the 'Findymail' icon in your extension bar, and we'll find their verified email address!
Then, after you've scraped the information you need from LinkedIn, it's time to turn to the most effective outreach method: good old email.
It's evergreen, and it always will be.
Learn more about Findymail's effect on your outreach efforts; get started for free today!